World's First 1-Piece 3D Printed Glider? that really Flies!
30 April 2012
Last Updated on 24 January 2013
The Bukobot Fly was originally made to test out some features of my Bukobot 3D printer prototype and experiment with thin layers. Then I got curious to see if I can actually make it fly..and I did!
First 3D printable hand glider?
Not sure if it's the first flying 3D printable mini airplane, but I couldn't find one anywhere that wasn't small enough to fit on 8×8 platform and didn't require motors.
The Bukobot Fly has a 9″ wingspan and 0.4mm thick wings.
View details on the Thingiverse page: http://www.thingiverse.com/thing:22268
or at the Instructables website: http://www.instructables.com/id/Bukobot-Fly-3D-printable-1-piece-glider-that-fli/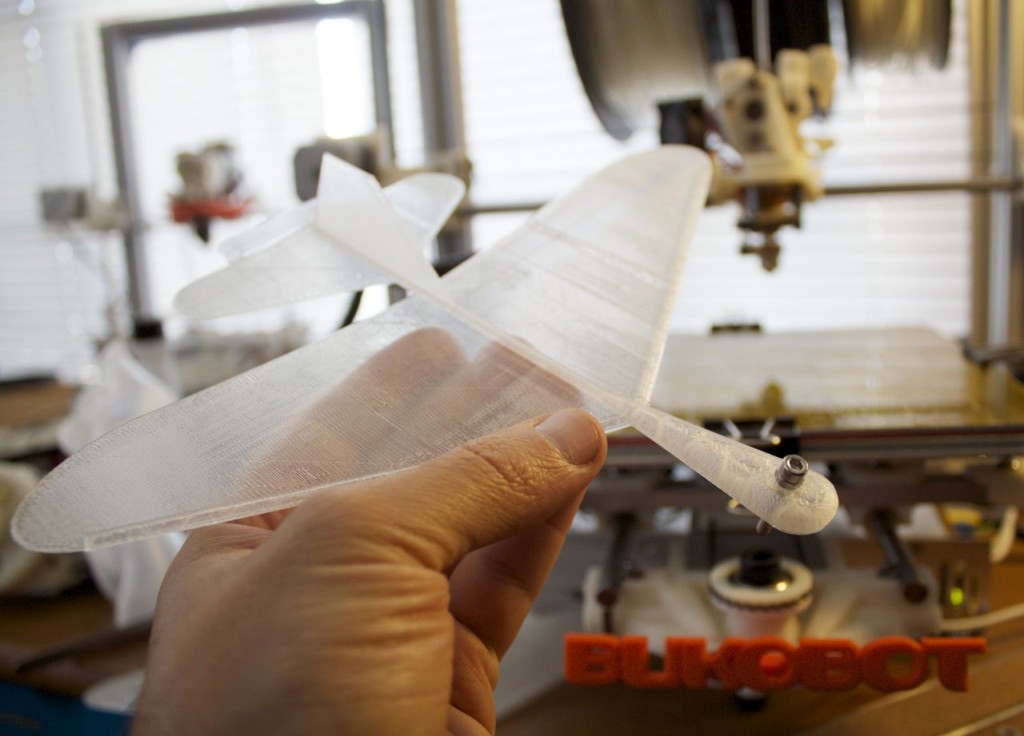 UPDATE!!! Bukobot Fly video: