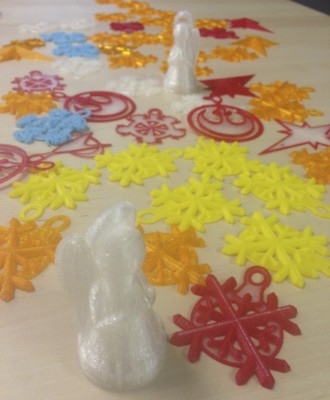 Season's 3D-ings! You've been so good this year that Santa has a present for you.
Not sure what to give to your relatives and family for the holidays? On December 7th, bring your kids, family, friends, and loved ones to Deezmaker. Celebrate the holidays in the most Fun way possible. We will introduce you to the art of 3D printing and give you a free 3D-printed ornament just for stopping by!
These cool gifts make great stocking stuffers and unique presents for the whole family.
When Christmas has become a little one-dimensional, make yours 3D with Deezmaker! Everyone is welcome.
Date: Sunday, December 7, 2014
Time: 12:00pm to 4:00pm
Feel free to Contact Us with Any Questions: (657) 333-6253 or office@deezmaker.com